This is my blog for Finished Projects. To read about the stitching process and join in with the Blog Hops I organise come over to Serendipitous Stitching (link in side bar). In the mean time I invite you to "Come Happy Dance with me"
Friday, 1 December 2000
Lavender and Lace 1997 Angel
No Picture
Stitched for my friend, changed the hair colour to auburn to match her's.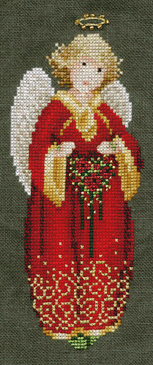 Picture from
TIAG site
Posted by

Jo who can't think of a clever nickname
at 19:29